2019 began with the reality that I was no longer with Elvis' Imperials. The many years, miles (Km), and friends around the world confirmed this as merely a transition to something new. My Christian faith is anchored in the promises of God found in the Bible. These are for all who simply trust them. Promises such as: God will never leave you. God is able to make a way where a road does not exist. God can turn something meant for evil into good. These are only three examples of the many promises that can change your life. I know this from personal experience.  
January was spent telling everyone about the changes.  It was time for a new vision for a new show. During the six years following my Dad's passing, I lived  much of my time in Ohio caring for my 91 year old mother. On 14 February, Carol Taylor,  joined my Dad, Raymond,  in Happy Valentine's Day reunion. 
The next several months were spent crafting the new Elvis Gospel show and continuing major events with The Vogues and Gospel concerts with GloryWay and Renewal. In May, I made a journey to Germany to walk the "Martin Luther" story. Wonderful adventures in Leipzig, Wittenberg, Dresden, Schneeberg, and other places that marked the origins of the Reformation and this pivotal time in history.  
By August, what began as a suggestion from David Wade for the U.K. Elvis festival had now become a show for the world and birthed the "Turn Around, Look at Me" CD.  The official premiere was Sunday, 15 September at Elvis Festival 2019 in Vauxhall Park, Great Yarmouth. Many of the fans and friends had never heard me as a solo performer and I am so grateful for the wonderful, positive feedback; "We laughed, we cried, we were entertained, we were inspired." Mission accomplished. Thank you, David and Carol, for allowing me to present it for the first time.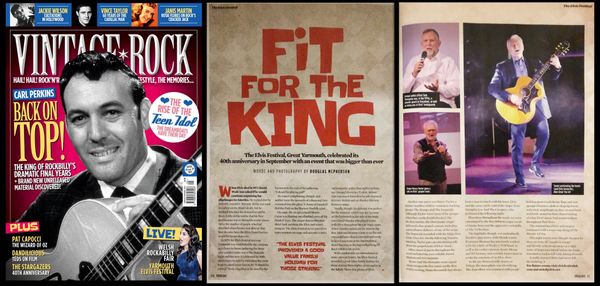 After the UK, I made my second trip to the year to more wonderful places in Europe to discuss future  opportunities to share this show again. Dresden, Goerlitz, and a very cool place that allowed me to drive (yes, I have a Europe driving license) from Germany, to Poland, and Czechia all in about 10 minutes time. I have pictures!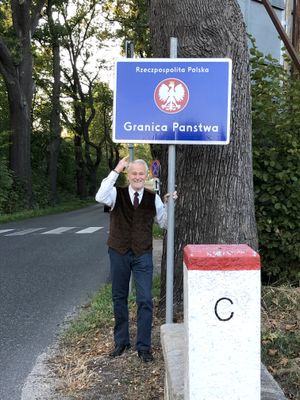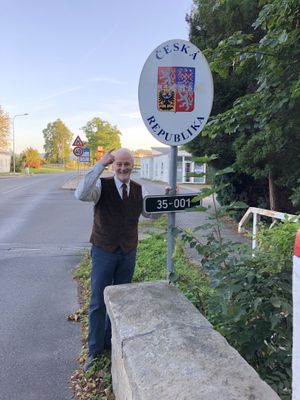 October was the West Virginia Gospel Music Convention, and Vogues shows including Las Vegas where I spent my birthday. Then in November I made a wonderful business/pleasure journey back to Europe to meet with Freddy Cadel in the Netherlands. Like many, Freddy chooses to share the music without a jumpsuit. We will present a series of concerts in tribute to Elvis Presley and I will feature the "Gospel Music and Elvis Presley" show.  
While in Europe, I made a lovely trip to Prague, Czechia to check off another box on my list of places to see. What a fantastic, historic, beautiful city. The rich history, architecture, the world famous Astronomical Clock. Also in the center of the city is the monument to another influence that fueled the birth of the Reformation, martyr Jan Hus. Here are a few photos.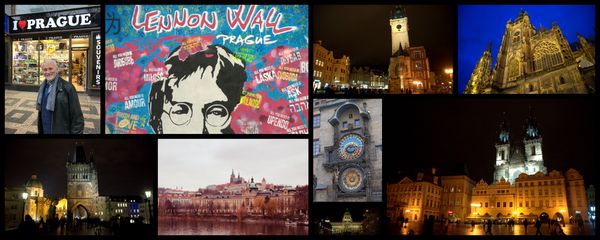 It was a very busy December with the Vogues in New York City and on to Laughlin, NV for 5 days at the Riverside Resort where Don Laughlin attended our Friday show. "Google" the Don Laughlin success story: he took an 8 room abandoned motel in the southern point of Nevada, and turned it into the bustling city that now bears his name.  Then back to Ohio for a lovely Christmas with my sons and precious families.