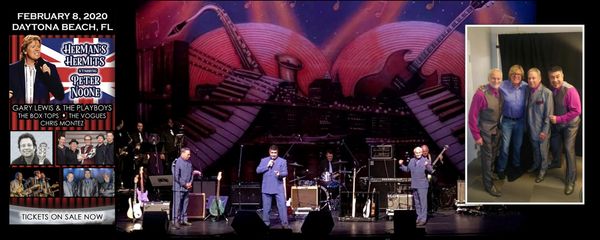 H - E - N - R - Y ! Hen-ery, Hen-ery, Hen-ery the Eighth I am….   The Vogues jetted off to Florida for another edition of "Stars of the Sixties" shows with  Peter Noone and Herman's Hermits, the Boxtops, Gary Lewis and the Playboys, Bob Miranda of the Happenings, and Chris Montez, Our five appearances took us north, south, east and west. Not a dull moment in any of these shows.
As a bonus, I was able to take a few personal days to visit wonderful friends that I've known since my teen years. David Musselman is the man that I began singing with in 1967. The two of us were the Gospel Chords and armed with my guitar and his bass, we planted the seed that grew into this amazing music career. Thank you David and Missy for a marvelous time.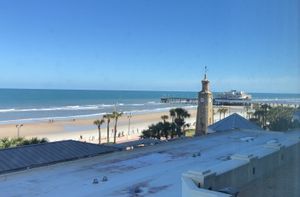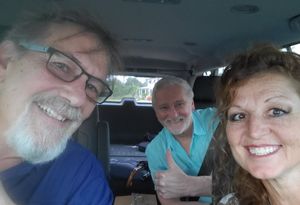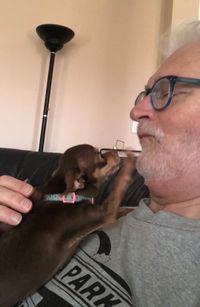 Another wonderful reunion with Ray and Nomi Wess. I lost touch with Ray for nearly 46 years and we met when The Vogues appeared in south Florida in 2014. Thank you Ray for your amazing military service and career as a Florida State Trooper. Ray was able to reveal his time as a Green Beret and Special Forces officer during the Viet Nam war. 
A wonderful time of sightseeing, and fellowship with all was the creme filling of the delicious Florida Holiday donut surrounded by the great music and memories of songs like, Mrs, Brown You've Got a Lovely Daughter, See You In September, This Diamond Ring, Cry Like a Baby, Call Me, and a host of other great music memories … Turn Around, Look at Me!
Also, 0ne year ago, on 14 February, my wonderful Mother, Carol Taylor, made the journey to her heavenly home to spend Valentines Day and eternity with my Dad, Raymond, who went to prepare in 2013. I was certainly blessed with a wonderful Christian home and foundation for life.
Now, everybody sing  …. R - O - Y - C - E  ….. It just doesn't have the same effect as….  H - E - N - R - Y.  If you have any ideas, let me know!                     Watch Facebook and my Website schedule for more shows like this, including The Happy Together Tour this summer, all across the USA.