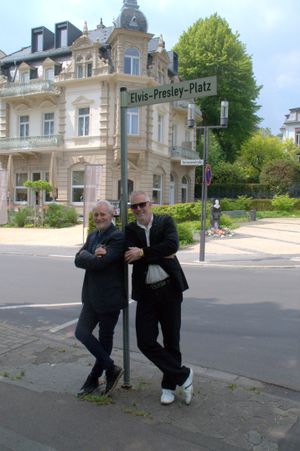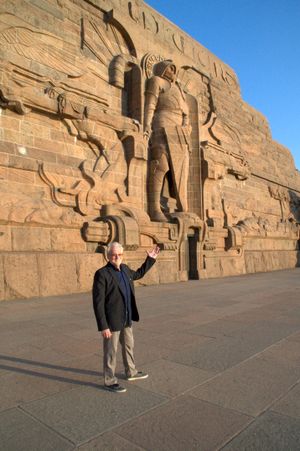 In May, I made a trip to Germany and visited several historic hubs of change; The Protestant Reformation and the Reunification of Germany, and historic sitesdating back to life in the late medieval period. First stop was the city of Bad Nauheim, to meet wonderful friends and discuss the new show. While there, we took advantage of the city Elvis called home during his military time. From his room at the Hotel Grunewald to his house, and other points of interest where he was photographed, our entourage tried to take it all in. 
Next stop, Leipzig a beautiful old Saxony city and the museum of the German Democratic Republic (GDR or DDR) and life during the Soviet Era of East Germany. Here the stirring of freedom began that eventually brought down the wall to reunite the German Republic. This marvelous old city with its many sites dating back 100s of years. 
The highlight was the Martin Luther sites. The city of Wittenberg where it all began. in 1505, Martin entered the monastery and wrestled with prevailing church doctrines. Then in 1517, this servant of God stood on the Word of God desiring to purge certain practices from the organized church. Instead he brought the wrath of the Pope and the rejoicing of the people. His 95 Theses began a literal pivot of Christian History.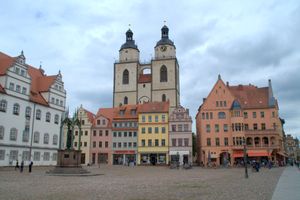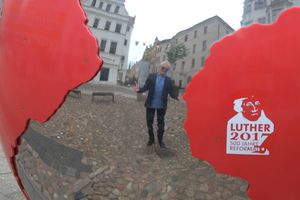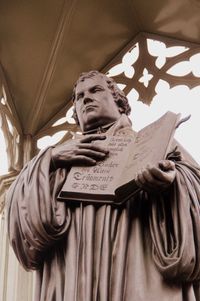 On to Dresden to continue our history lesson on both historic Saxony and Martin Luther. This marvelous old city still has the marks of the many kings who ruled the land but also the presence of the Kreuz Kirche and the more famous Frauenkirche that is the center point of the old market square. Here I attended a wonderful German language church service that spoke of Christ and his love. There were too many sites to see and share in detail, but I can honestly say, Dresden is certainly one of my favorite places in Germany.