It is with the greatest of sadness I share the passing of my best friend, Tom Sabella.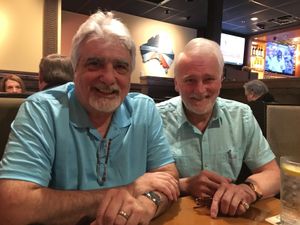 We will have many acquaintances in our lives. As we go, we will cross paths and make connections. Some of these will stick, others blossom for a season then move on.  Few will actually last for years and I was greatly blessed by one such friend for 53 years, Joel Thomas (Tom) Sabella. This was one that endured through thick and thin across 5 decades. 
I was 16 years old singing with the Gospel Chords. Tom was singing with The Active Christian Teen Singers, more commonly the acronym, "The A.C.T.S."  This ministry of Gospel Music and the Holy Spirit brought us together for these church related events and Tom and I became fast friends. He was like a brother since my own brother is12 years younger than me.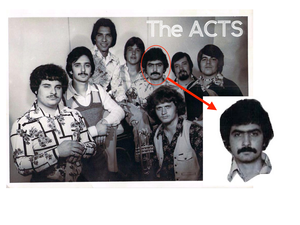 More than a mere friendship, ours was like family, in spite of the marked differences in our upbringing. You see, Tom was second generation Italian American. Both sets of Grandparents had come to America from Italy. My family, both sides, came to this continent when still a colony of England, seeking the freedom to worship God without dictate of the "kings church." Tom was Italian to the bone while I am a white Anglo-Saxon diluted by generations of American life. Two totally different ancestries brought together by a single common theme; the sharing of the Good News using Gospel music.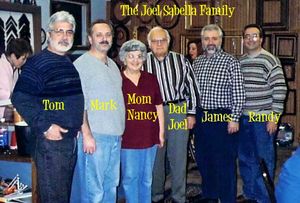 Tom's family was a huge influence on me. He was raised in a Pentecostal church. I was a contemplative Mennonite. As a young evangelist, I was suddenly exposed to this Pentecostal movement and it was the Sabella family, along with the Full Gospel Businessmen's Association that helped me understand this experience, not to mention the love of real Italian Pizza. 
We often joked about the twists and turns life had taken. He was my "Best Man" at my wedding. I was the "matron of honor" at his … (good story for another time). He was the one who would call with a serious question, a joke, a "can you believe what happened story." If I had a technical question, I would text or call for ideas. Oh, how I miss those spontaneous moments.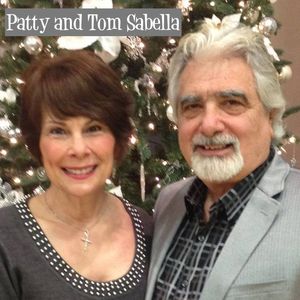 But now, Tom has left this troubled world and is safely home with the Savior. There is a void but I truly thank God for allowing me the benefit of this life, this friend, this brother: Joel Thomas Sabella.   See you again, my friend. God has promised.  Amen.