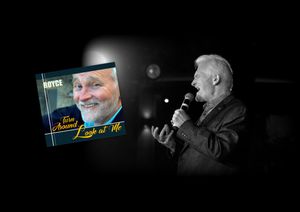 The Story behind "Turn Around, Look at Me" and Gospel Music and Elvis Presley Show 
For more than 17 years, Royce Taylor has been growing in the Elvis Presley music field where he was planted. Beginning in 2002 when Royce joined the Stamps Quartet, he was instantly exposed and plugged into the world of Elvis Presley in a way that few people have opportunity. This position as tenor with the Stamps group suddenly placed him singing along side not only those who were part of the backup singing of Elvis, but the very musicians and staff who surrounded the King of Rock'n'Roll in his shows, tours, recordings, and even his personal life. This position afforded him access to people, places, and events in a most intimate and enviable relationship. Both figuratively and in reality, it was a backstage pass to the very people who crafted the historic events that surrounded Elvis Presley's life. Because of this worldwide exposure, Royce is often asked, "What was it like to work with Elvis Presley?" to which he must reply, "Sadly, I never had that opportunity, but I've been accepted into the inner circle."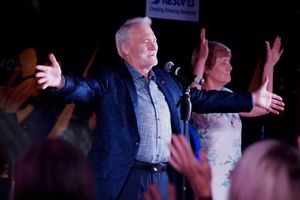 More than 50 years ago, when Royce began his singing career in Gospel Music, songs on his first set list included cuts from the very popular Elvis gospel recordings. Titles like, "His Hand in Mine, By and By, If the Lord Wasn't Walking by My Side, How Great Thou Art," and others were included with other favorites  of the time. These songs led Royce to become acquainted with two other Gospel Quartets that were shaking up the world, J.D. Sumner and The Stamps Quartet, and a newer group called, "The Imperials." Suddenly, the song choices of these groups were also finding a place in the music of Royce's "Gospel Chords" group. 
Flash forward from the late 1960s to January 2019. Royce begins the year with a new challenge. The many years of shows in Europe, the UK, and Scandinavia will not be lost. Royce has made too many friends both at home and abroad to simply fade away into the shadows. He must create a way to stay connected and continue to entertain and inspire in these places. Long time friend and promoter, David Wade of Strictly Elvis proposed an idea. This was the seed that grew into the powerful new production: "Gospel Music and Elvis Presley," and birthed the CD Project, "Turn Around, Look at Me."  
David suggested that Royce create a show of Elvis Gospel Music and a companion educational talk on the Gospel Music that influenced Elvis life and fostered his unabashed love of Gospel Music. When this idea began to take shape, it quickly came together in a fluid mix of Elvis selections and songs of Royce's own life that he felt Elvis would approve. This new Gospel Music and Elvis Presley program is a wonderful blend plus, as Royce says, "a few surprises mixed in."  The core of the production was quickly recorded and released just in time for the premiere of the new show at the Elvis Festival UK in Great Yarmouth, England. The positive comments are still resounding many weeks after the show, and the requests to purchase the new CD project are ongoing. 
The CD, "Turn Around, Look at Me" may sound more like a presentation of Vogues songs, since this was their million selling hit single. But few are aware that Elvis also sang this song at least one time. There is an audio floating around YouTube of Elvis singing a version of this song. The fact that he did this suggests that he may have heard The Vogues and was impressed with their cut. For Royce, this is a perfect connection between his nearly 30 years as tenor with the Vogues and his many years singing also in the Elvis music world.   
However, the CD and new performance is filled with variety and seeks to "entertain and inspire." The finishing cut, "You'll Never Walk Alone" expresses Royce's desire to share the good news, gospel message that God is truly present and near to all who will walk with Him. This program is reported by many as an emotional experience as well as an entertaining one. "We laughed, we cried, we left the show with a wonderful feeling."